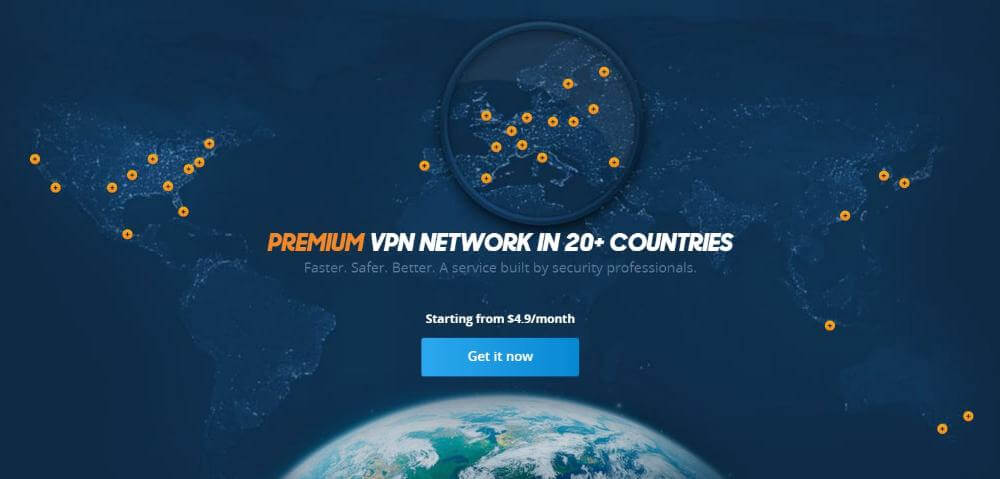 In the first half of 2016, VPN.ac used to be my favorite VPN for China but recently I am not really satisfied with the performance of the servers of any of the VPN servers when connecting from China Telecom. Currently, I am using ExpressVPN Hong Kong 3 / Hong Kong 4 as my main every day VPN connections (read more about which VPN servers are performing the best for me in China). If you are not as concerned as me with getting the best latency and download speeds, or if you are using China Unicom then I highly recommend you try out VPN.ac. They have a 7 day money back guarantee so you can try it risk-free!
VPN.ac does offer great value for money and some excellent features. Almost all of the servers connect from China reliably, they allow up to 6 simultaneous connections, and have excellent customer support (although it's not 24/7).
In addition to the VPN, they also offer a browser proxy extension for Chrome and Firefox. You can think of it as a mini-VPN or a VPN within the browser. It connects very quickly (usually 1 second) and the connection is fast and stable. This is sometimes useful for me when I'm using Chinese websites (Taobao, Online Banking, etc) and I don't want to keep disconnecting and reconnecting to a VPN when I want to go back and forth between Chinese sites and overseas sites. I just open the Chinese sites in Internet Explorer and open international sites in Chrome with the browser proxy extension.
There is also a very nice unofficial and unadvertised feature of VPN.ac. Geo restricted video streaming sites such as BBC, Hulu, etc are unblocked automatically regardless of which server location you are connected to. You can connect to Hong Kong and still watch USA or UK geo-restricted streaming video. This works for most video streaming sites with the exception of Netflix. Check here for watching Netflix in China.
Recently, VPN.ac has finally introduced an iOS app. I plan to try it soon and I will update this page.
Tips for signing up with VPN.ac
Use this link to reveal a coupon code for a 25% off recurring discount valid for the life of your account!
If you want to pay by Alipay or Union Pay (Chinese bank card) then you must sign up using a Chinese IP address. That means if you have another VPN then turn it off while you sign up for VPN.ac. The payment processor will only offer Alipay and Union Pay if you are connecting from China.
Tips for VPN.ac users
The SecureProxy browser extension sometimes works very good. I have tested up to 92.1Mb/s with SecureProxy. You can download the extension for Chrome here or for Firefox here. Just login with your same username and password as you use for the VPN.
Check the VPN blog page for the VPN.ac servers which are currently performing the best
If you don't already have a VPN on your android and can't access the Play Store you can download the apk file directly from the VPN.ac website.
Here are some of the FAQ from the VPN.ac website.



Special Offer for VPN.ac
25% off your first billing cycle (valid for all plans)