iHerb is a great website for ordering products from the USA with free or cheap shipping to China. Here are some tips for shopping on iHerb as a foreigner living in China.
Make sure you are on the China site
If you go to iHerb website, you will be directed to the sub-site of the country you are connecting from. If you are using a VPN in China then you might get directed to the another country sub-site of iHerb. You can change the country by clicking beside the globe on the top right hand side of the home page.

Then, set the country, language, and currency. Make sure to set the country to the same country as your shipping address, not your billing address.
For this guide I will assume you are in China and want to ship your items to China. For the currency you can choose USD if you are paying with an international credit card, or CNY if you want to pay by Union Pay or Wechat/Alipay.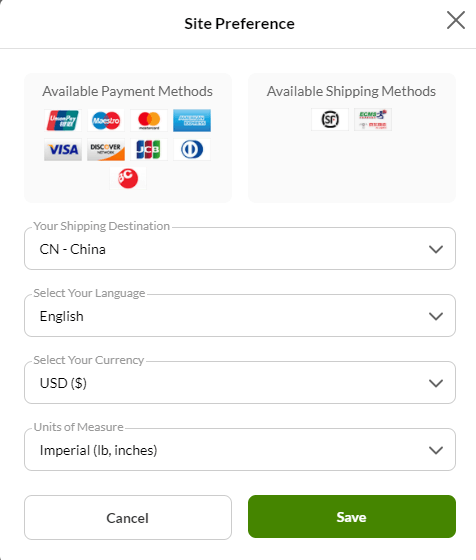 Make sure to save your shipping destination before you add items to your cart, because your cart will be emptied when changing to a different country sub-site.
How order on iHerb in China as a foreigner without a Chinese ID card
This is the question I get asked most often. If you want to use your passport number for customs clearance instead of a Chinese ID card, then you must select SF Express PCR as the shipping method. This is the only option that will work for you if you do not have a Chinese ID card.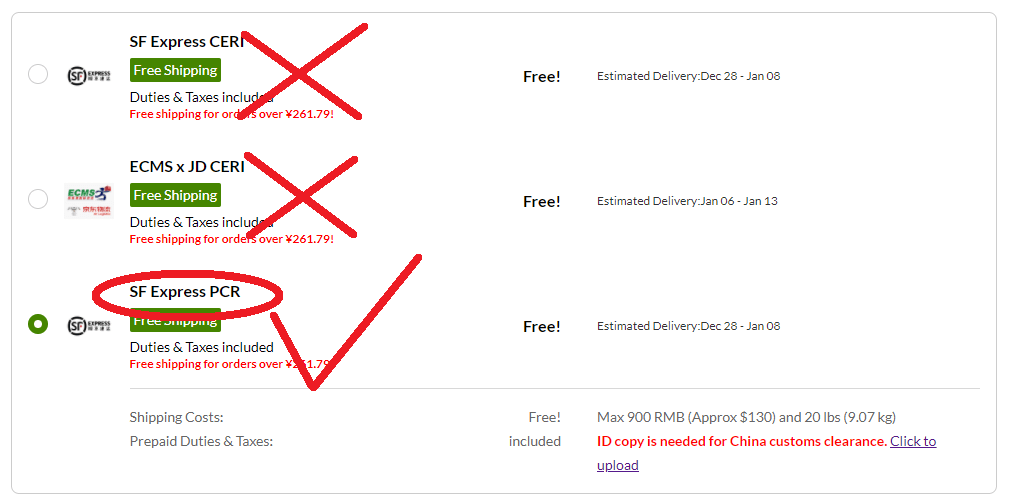 If you want to use one of the other shipping methods then you will need to use the name and ID card number of a Chinese friend for customs clearance.
Choose SF Express PCR and ignore the link to upload your ID copy on the right. Instead, can enter your passport information on the iHerb checkout page directly.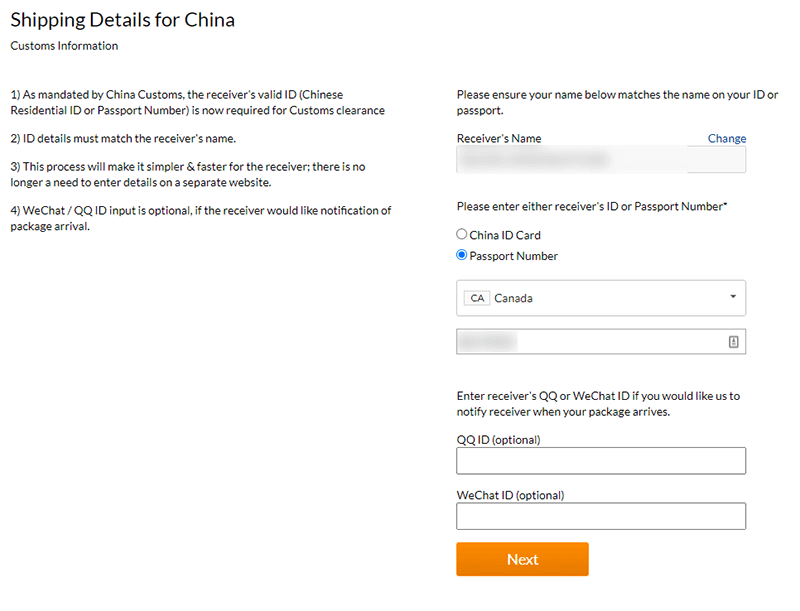 How to pay with Union Pay, WeChat, or Alipay
Unfortunately, you cannot pay by WeChat or Alipay to overseas merchants unless you have a valid Chinese ID card. So you will need a Chinese friend to pay for you if you want to use Alipay or WeChat to pay for your iHerb order.
However, you can use Union Pay freely as a foreigner if you have a Chinese bank card. Just make sure that you select SF Express PCR as the shipping method, otherwise Union Pay is not available.
You can also use an international credit card when shipping to China. But you still need to choose SF Express PCR as the shipping method in order to clear customs with your passport information.
How to save money on iHerb
Enter my Rewards Code:
ITU171
When you enter ITU171 on the checkout page, you will save money on your order and help support Tips for China!