This guide will show you how to unblock US Netflix in Canada or other countries by using the ExpressVPN Media Streamer DNS service on an Apple TV.
What is smart DNS?
Smart DNS is the common name for a "smart DNS proxy", which is a DNS server that will direct your connection through a proxy server for certain websites and services. For most websites and services, a smart DNS server works in exactly the same way as a regular DNS server. However, when you visit Netflix or other sites and services targeted by the smart DNS, your connection will be sent through a server that belongs to the smart DNS provider instead of connecting directly.
This system enables devices without VPN functionality to trick Netflix and other services into thinking you are in the USA. It's a great alternative for devices that don't support unblocking US Netflix with a VPN.
Why choose ExpressVPN MediaStreamer smart DNS?
There are 2 main reasons to choose ExpressVPN's smart DNS instead of others.
Speed
A long time ago there was no difference is speed between various smart DNS providers because the DNS would only spoof the geolocation request to fool Netflix into thinking you were in a different country. Then, you would connect directly to Netflix's server to stream the actual content after passing the location check.
Netflix caught onto this trick pretty quickly and changed the way they make the geolocation requests. This meant that smart DNS providers had change the way they operate and start proxying the entire stream over their servers instead of just the location request before the stream started.
That is why you will see a big difference in streaming speeds among different providers.
I have tested many other smart DNS services over the years and none can match the streaming speed of the ExpressVPN MediaStreamer DNS. Most other services are using overcrowded proxy servers to make the connection to Netflix, resulting in low resolution streaming. If you want to stream US Netflix in HD, or even 4k UHD, on your Apple TV then go with ExpressVPN.
Reliability
Most smart DNS services can be hit or miss when it comes to unblocking US Netflix from abroad. They might work one day and the next day you will get a proxy error. Or you could be watching a show when suddenly you will get the proxy error midway through.
ExpressVPN has proven itself as the only long term, reliable, and consistent solution for unblocking US Netflix on Apple TVs and other devices without VPN apps.
How to get the ExpressVPN MediaStreamer DNS
To get access to the MediaStreamer DNS, you just need a subscription to ExpressVPN. The smart DNS service is bundled together with the VPN service, it's not available as a standalone product.
If you don't already have a subscription, take advantage of the below offer for an additional 3 months free.
Special Offer for ExpressVPN
Get an additional 3 months free with the annual plan (15 months total). This brings the price down to $6.67 per month for the annual plan.
The best part about ExpressVPN is the 30 day no hassle money back guarantee. Get a full refund any time within 30 days for any reason. No questions asked, no hassle.
How to set up MediaStreamer DNS on your Apple TV
After you have signed up for ExpressVPN, follow these steps to install the DNS on your Apple TV.
Step 1 – Register your IP address
Go to the ExpressVPN website from a phone or computer web browser and sign into your account. On your account dashboard, choose DNS Settings.

Then, on the DNS Settings page, click the Register my IP address button. Then click the button at the bottom that says Configure DNS on this device and proceed to step 2.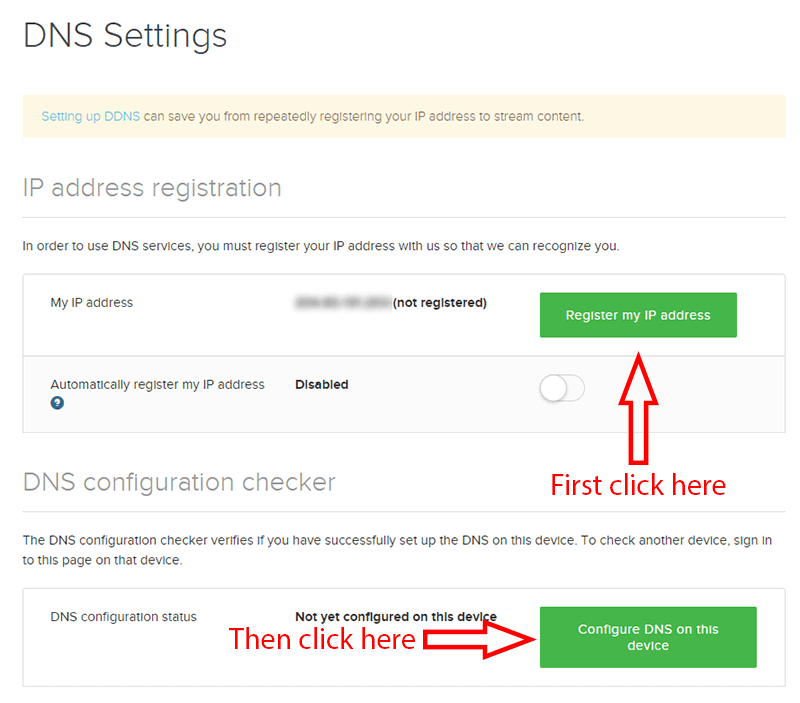 Step 2 – Get the MediaStreamer DNS IPs
After clicking the Configure DNS on this device button from step 1, you should see the setup page. Make sure that MediaStreamer DNS is selected and write down 1 of the 2 MediaStreamer IPs. It doesn't matter which one you use. Some devices use 2 DNS servers, but Apple TV only uses 1.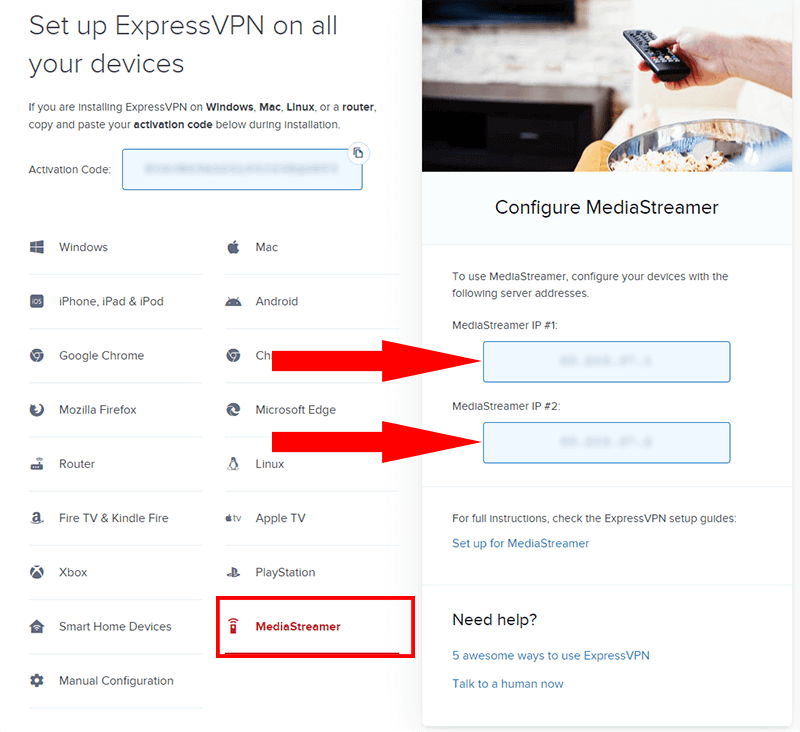 Step 3 – Change your location setting on your Apple TV
On your Apple TV, Go to Settings –> iTunes Store –> Location and change the setting to United States. The exact location of this setting will depend on which version of the Apple TV you are using. Look around the menu if you don't see it in the location specified above.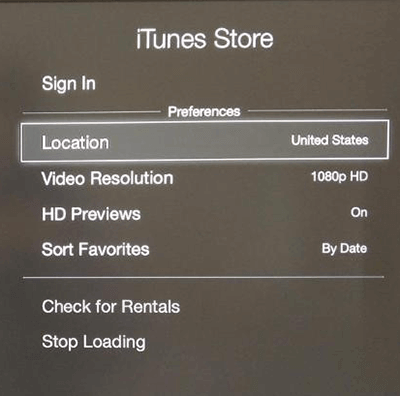 Step 4 – Change the DNS server on your Apple TV
Open Settings –> General –> Network –> Wi-Fi –> [select your Wi-Fi network] –> Configure DNS –> Manual
Enter 1 of the IP address that you wrote down in step 2.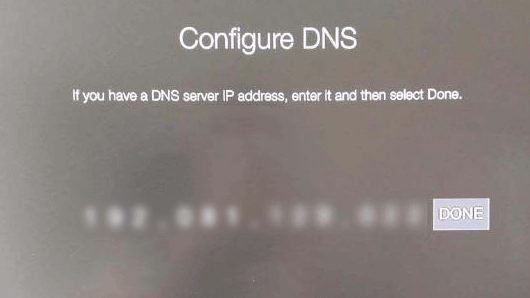 Step 5 – Restart your Apple TV
Go to Settings –> General –> Restart. Alternatively, you can unplug your Apple TV power source for a few seconds to restart it.
Step 6 – Enjoy US Netflix
You should now see the USA Netflix catalog. To test it try watching something that is not available in your region. If it's not working repeat step 5 (restart your Apple TV).
If it's still not working, contact ExpressVPN live chat on the website and they will help you troubleshoot.